Well-Fed: The Top Facebook Stories of 2014
The eight most popular posts on our OTDT Facebook page.
By year's end, we will have made just about 1,000 posts on our Facebook page. From live-blogging to news to Roundabout bait and everything in between, it's been a year full of stuff. Being a major contributor to the page, I wanted to gauge what stuff was most interesting. Using a secret scientific algorithm called "downloading spreadsheets," I figured out what our eight most cared about stories were, based on what Facebook calls "Post Total Impressions" which is something only marketers probably know what it actually means.
The following are ordered by post onto Facebook and includes a link to our post in the header. Enjoy.
Pining for summer movie season (although Winter Soldier was in February), we linked to a Kotaku article highlighting this talented tumblr artist. How does the post only have 6,400 notes? That seems criminally low.
The Hollywood Reporter helped to break the story of the 11th Doctor joining Terminator: Genisys, and we've been speculating what his role would be ever since.
Rocket News 24 salvaged this story about how the Japanese view on tidiness made it all the way over to Brazil. Unsurprisingly, Japan's baseball hooligans (as opposed to the soccer hooligans for the Samurai) would learn that those views don't extend to America.
This whole thing just so weird. I'm not even sure the OTDT crew were able to even. The Internet is messed up.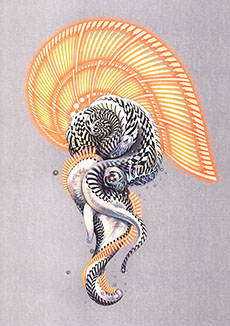 Meet Eater, a critter in the upcoming Digimon Cyberslueth game. It doesn't look like a girl's rack, which is kind of strange, coming from the creator of Tenjho Tenge, Air Gear, and Legend of Himiko. I'm still quite interested in the game, especially if it really is just Persona but with the monsters not being inside your head.
The movie comes out on the 27th (not soon enough) and stars Masaki Suuda of Kamen Rider W fame alongside Rena Nounen, who starred in Amachan which was a drama about a girl trying to be a sea diver. That's not coincidental at all, now is it?
Regardless I NEED THIS MOVIE NOW.
Bles this post. (I'm not sorry at all.)
That's right, we still have a podcast, and I spent most of the episode realizing how realistic Miku's blah performance actually was. It was so meta.